Press Release
"Changing Course, Transforming Education": Statement on the International Day for Education
24 January 2022
Statement by Lynn Hastings, United Nations Resident and Humanitarian Coordinator for the  Occupied Palestinian Territory, on the International Day for Education
Each year on 24 January, the United Nations marks International Education Day in celebration of the role of education in peace and development. The theme this year, as our world stands at a turning point, is "Changing Course, Transforming Education". Gaping inequalities, a damaged planet, growing polarization and the devastating impact of the pandemic present a stark, generational choice: continue on an unsustainable path or radically change course. 
In Palestine, educational achievement at all levels continues to be affected by the political situation and resulting conflict. While Palestine has one of the highest enrollment rates in the region for students in elementary education, substantial challenges to access education remain, especially for students from vulnerable groups and communities.
COVID-19 has also deeply affected education, for children with no access to digital learning opportunities. This divide is often present in remote and disadvantaged areas in the West Bank and the Gaza Strip. Many students lack internet access, devices, and adequate digital literacy. Less than half of households with children between the ages of 10-17 who are currently enrolled in schools have the desktop, laptop or tablet they need for remote learning.
Prolonged and intermittent school closures have also resulted in learning loss – only 37% of students attended educational classes during school closure and only an average of 64% of the curricula was covered during 2020-2021.
The 11-day escalation of Israeli-Palestinian hostilities in May 2021 aggravated existing vulnerabilities and affected children's well-being and protection. The damage to 136 schools run by the Palestinian Authority affected121,092 children, worsening an existing shortage of classrooms in Gaza. Sixty-five per cent of schools in Gaza operate on double or triple shifts, shortening the school day, sometimes to only 4 hours.
A reimagined future is needed to change course and transform education in Palestine.  But this will only happen if there is collective support from a broad range of stakeholders: the authorities, the UN, civil society actors, educators, students and young people.
Funding education must be seen as an investment.  Without remedial action, including improved support to teachers and increased financing, learning losses and school dropout will continue. We must implement UNESCO's call for a new social contract in its November 2021 report, "Futures of Education". 
On this International Day for Education, I invite all stakeholders to reflect on how to strengthen education, including the digital transformation, as a public endeavour for the common good, in and for Palestine.
"Changing Course, Transforming Education": Statement on the International Day for Education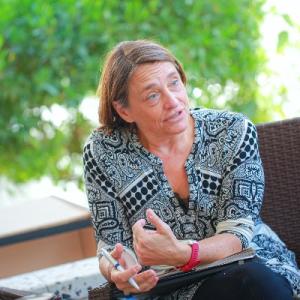 Lynn Hastings
UN
UN Resident Coordinator, Humanitarian Coordinator, Deputy Special Coordinator
UN Secretary-General António Guterres appointed Ms. Lynn Hastings as Deputy Special Coordinator for the Middle East Peace Process, where she will also serve as the United Nations Resident Coordinator and Humanitarian Coordinator for the Occupied Palestinian Territory. Ms. Hastings brings to this position over twenty years of experience in humanitarian affairs, development coordination and political affairs. Since 2018 she has served as Deputy Director in the Operations and Advocacy Division of OCHA in New York. Previously, she was Senior Adviser in the United Nations Peacekeeping Force in Cyprus (UNFICYP) (2014-2018), Country Director for Pakistan in the United Nations Office for the Coordination of Humanitarian Affairs (OCHA) (2011-2014) and Chief of Staff in the Office of the United Nations Special Coordinator for the Middle East Peace Process (UNSCO) (2003-2011). Ms. Hastings has also served as United Nations representative to the Office of the Middle East Quartet Envoy for the Gaza Disengagement, and in senior roles in the United Nations peacekeeping missions in Kosovo and East Timor, the Office of the High Commissioner for Human Rights (OHCHR) and the Organization for Security and Co-operation in Europe (OSCE). Prior to joining the United Nations, she practiced law in the private sector and conducted legal research for the International Commission of Jurists. Born in Canada, Ms. Hastings holds a Master of Laws from the University of Edinburgh in the United Kingdom, a Bachelor of Laws from the University of Windsor as well as a Bachelor of Arts from the University of Windsor in Canada.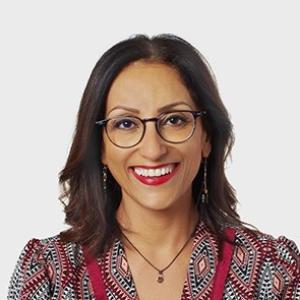 Noha Abdul-Aziz Bawazir
UNESCO
Head of UNESCO Office in Ramallah and UNESCO Representative to Palestine
Noha Abdoul-Aziz Bawazir is the Head of Office and UNESCO Representative to Palestine since 2020. She holds a Master's Degree in Political History from Paris Sorbonne Nouvelle, and MPHIL in International Relations and Political Sciences from the Ecole des Hautes Etudes Internationales (EHEI, Paris). Noha has an extensive experience at UNESCO having held several different positions. Prior to being appointed in Palestine, she was the Chief of the Arab States Unit within the Sector for Priority Africa and External Relations at UNESCO Headquarters, in charge of the Relations with the Member States of the Arab region and at the Bureau For Strategic Planning before that.
UN entities involved in this initiative
RCO
United Nations Resident Coordinator Office
UNESCO
United Nations Educational, Scientific and Cultural Organization
UNICEF
United Nations Children's Fund