Our Team in Palestine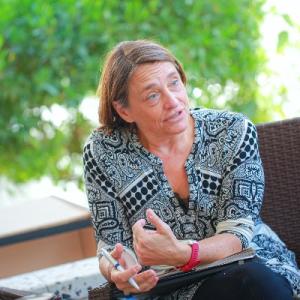 Lynn Hastings
UN
Deputy Special Coordinator, UN Resident Coordinator, Humanitarian Coordinator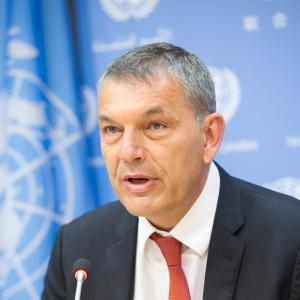 Philippe Lazzarini
UNRWA
Commissioner-General of the United Nations Relief and Works Agency for Palestine Refugees in the Near East
Mr. Philippe Lazzarini was appointed Under-Secretary-General of the United Nations and Commissioner-General of the United Nations Relief and Works Agency for Palestine Refugees in the Near East (UNRWA) by United Nations Secretary-General António Guterres in March 2020. He has served as the Deputy UN Special Coordinator (UNSCOL) and as Resident and Humanitarian Coordinator for Lebanon.
With over 30 years of professional experience, including with the United Nations, the private sector and the International Committee of the Red Cross. Mr. Lazzarini is a graduate of the University of Neuchatel and of the University of Lausanne, and is married with four children.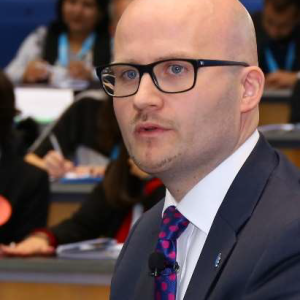 Dominic Allen
UNFPA
Representative for the State of Palestine
Since July 2022, Mr. Dominic Allen has been serving as UNFPA Representative for the State of Palestine. Mr. Allen - a dual national of the United Kingdom and the Republic of Ireland - brings nearly 20 years of experience in the UN system. Before taking up this role, Mr. Allen served at UNFPA Headquarters (2019-2022) as Global Programme Coordinator and additionally Chief a.i. for Operational Support and Quality Assurance - striving for excellence in country programming. Prior to joining UNFPA, Mr. Allen worked for the UN Volunteers (UNV) programme as Chief of the New York Office & UN System Affairs (2016-2019) and as Strategic Management Specialist in UNV's Executive Office (2012-2016). Mr. Allen had joined UNV from the UN Development Operations Coordination Office (2008-2012) where he was Policy Specialist and additionally Policy Advisor a.i. for Country Support and Leadership Development Coordination – leading work on the UN Resident Coordinator system. Mr. Allen started his UN career with the World Health Organization, serving at the Regional Office for the Eastern Mediterranean in Cairo (2006-2008), the Iraq Country Office (2004-2006) and Headquarters (2003-2004) - all assignments focusing on emergency and humanitarian action. Before joining the UN, Mr. Allen worked
in the private and public sectors. Mr. Allen holds a Master's degree in International Relations from the University of Cambridge and a Bachelor's degree in Business from the University of Huddersfield. Mr. Allen is married and has two children.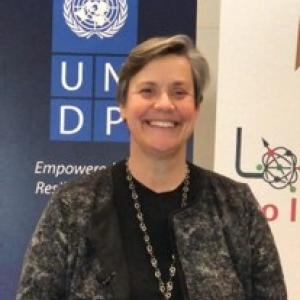 Yvonne Helle
UNDP
Special Representative of the Administrator
Yvonne Helle was appointed as Special Representative of the Administrator for UNDP's Programme of Assistance to the Palestinian People in September 2019. Yvonne started her UN career in 1992 as a Dutch JPO in UNIFEM's Regional office in Mexico, was then reassigned to UNDP Laos, initially as a JPO and then as Assistant Resident Representative for Governance. She was then assigned to the Bureau for Resources and Strategic Partnerships as partnerships advisor. She served as Deputy Resident Representative in Morocco from 2004-2008 and as Country Director in Sudan in 2013. She subsequently organized the Ebola Recovery Conference for the Secretary General and was reassigned as Senior Country Director in Haiti between 2015 - 2019. Before moving to UNDP/PAPP, Yvonne temporarily managed the Sub Regional Facility for the Syrian Crisis in Amman.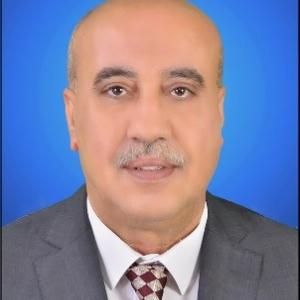 Zeyad Elshakra
UN-Habitat
Head of Country Programme
As an engineer and urban development practitioner, Mr. Zeyad Elshakra has more than thirty years of professional experience in development issues, including teaching, research, analytical and advisory services and programme administration in the fields of housing, urban development and management, institutional development and capacity building. Mr. Elshakra has a wide expertise in innovative participatory and responsive solutions to urbanization and housing challenges. Mr. Elshakra has more than 20 years of experience working for international organizations. Mr. Elshakra holds a PhD from the University of Missouri-Columbia, United States of America.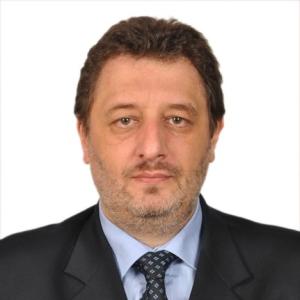 Ciro Fiorillo
FAO
Head of Office, FAO Office for the West Bank and Gaza Strip
Dr. Ciro Fiorillo is an agricultural development economist with extensive experience in supporting public economic policy making in food security and agriculture.
As Head of the FAO Office for the West Bank and Gaza Strip, he leads a team of about 70 people working from East Jerusalem, Ramallah and Gaza City to deliver a USD 78 million program bridging humanitarian responses and development interventions aimed at protecting and promoting the resilience of farmers and herders, and making the agri-food system more inclusive, resilient and sustainable, thereby improving the well-being of Palestinians.
He previously worked in Bangladesh, Syria and Mozambique.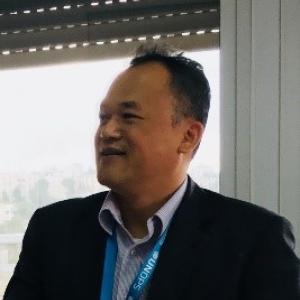 Tokumitsu Kobayashi
UNOPS
Director, UNOPS Jerusalem Operations Center
Mr Kobayashi holds a Masters in International Relations and a BSc in Engineering. He has worked with the Government of Japan, UN and JICA in several countries including Iraq, South Sudan, Kenya, Afghanistan, India and Thailand. Mr Tokumitsu's most recent assignment was First Secretary at the Embassy of Japan in Kenya. Before that he served as a Procurement and Project Management Advisor at UNDP. Mr Tokumitsu has also previously managed road construction in Kandahar, school and hospital construction in Pakistan and fiduciary monitoring in Iraq for mega infrastructure projects for more than USD 3.5 billion.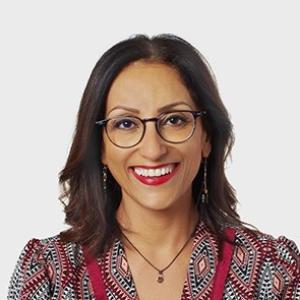 Noha Abdul-Aziz Bawazir
UNESCO
Head of UNESCO Office in Ramallah and UNESCO Representative to Palestine
Noha Abdoul-Aziz Bawazir is the Head of Office and UNESCO Representative to Palestine since 2020. She holds a Master's Degree in Political History from Paris Sorbonne Nouvelle, and MPHIL in International Relations and Political Sciences from the Ecole des Hautes Etudes Internationales (EHEI, Paris). Noha has an extensive experience at UNESCO having held several different positions. Prior to being appointed in Palestine, she was the Chief of the Arab States Unit within the Sector for Priority Africa and External Relations at UNESCO Headquarters, in charge of the Relations with the Member States of the Arab region and at the Bureau For Strategic Planning before that.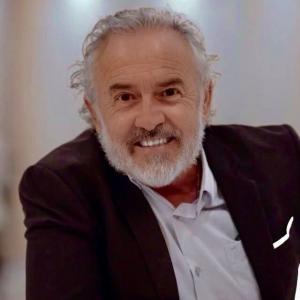 Mounir Kleibo
ILO
Representative for the International Labour Organization (ILO)
Mr. Mounir Kleibo has a proven record of a highly qualified management executive and pioneer in advocating transparency, corporate social responsibility, accountability and social inclusion. Life time experience in higher education, good governance, social cohesion and human resource mobilization.
In 1996 he joined the United Nations. He concentrated on productivity enhancement, institution building and human capacity development as head of the UNDP/PAPP Governance and Public Sector unit. He had as well managed the UN Volunteers program, and stood out as the architect of the renowned Transfer Of Knowledge Through Expatriate Nationals Programme (TOKTEN) Mr. Kleibo became the Representative of the International Labour Organization in Jerusalem (2008).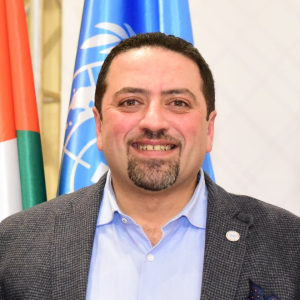 Ahmed Elfarra
UNIDO
Head of UNIDO Programme Office in Palestine
Serving since 2014 as UNIDO Head of Office in Palestine, Mr. ELFARRA has over 23 years of operational and leadership experience of international and national organizations. For the public sector, Mr. ELFARRA formulated the final PA E-Government Strategy that was endorsed in 2006. He also served as Senior Economic Advisor with the ILO's regional Office in Beirut and operated as Chief Representative to the Agreement on Movement and Access between Israel and the PA. As founder of PALiNVEST Corporation, Mr. ElFarra collaborated with various multinational organizations in the West Bank and Gaza Strip, for advancing socio-economic conditions in the region. He is an MBA graduate of the Craig Business School of Fresno, California in 2003.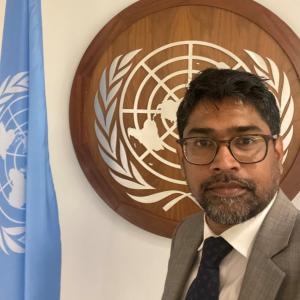 Ajith Sunghay
OHCHR
Head of Office
Ajith Sunghay is the Head of OHCHR Office in the Occupied Palestinian Territory. He has 22 years of UN experience. Prior to joining OHCHR OPT as its Head, he was a Team Leader for Peace and Security in Africa and Asia in OHCHR's New York Office. Before that he lead the Human Rights Due Diligence work in New York, after having been the Team Leader of the Israel/Palestine cluster in the Middle East and North Africa section at headquarters in Geneva. Prior to being a cluster lead, he worked in Asia Pacific section in Geneva, covering a number of countries in the region. He has served in Palestine as a Human Rights Officer in OHCHR Ramallah Office from 2008-2010. From 2001-2007 he held field positions with UN refugee agency (UNHCR) in Sudan, Eritrea, Sierra Leone and Ghana.
He is an international lawyer by profession, and holds a Masters in Law from the University of Oxford, UK and a Master of Arts in International Relations and Contemporary War from King's College, University of London, UK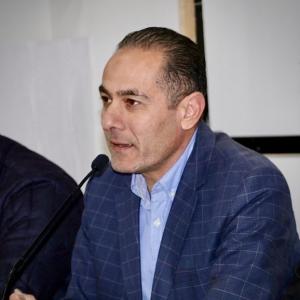 Khaldoun Oweis
UNODC
Officer in Charge
Khaldoun Oweis has worked with UNODC in Palestine for the past 12 years. He is currently Officer in Charge since 2017, after working as National Project Manager. His work and expertise are primarily focused on issues like drug prevention, criminal justice, youth empowerment, and rule of law. Prior to joining UNODC, Khaldoun worked for the Palestine Red Crescent Society for a total of 13 years, as Director of the President's Office and before that the head of the Youth and Volunteers Department. His work focused on humanitarian assistance and advocacy in Palestine and in the region.
Khaldoun possesses many years of solid experience and expertise in project management, project monitoring, team supervision, strategic planning, and training delivery.
Khaldoun holds a master's degree in Peace and Development from the University of Gothenburg, in Sweden, as well as a Bachelor's degree in social work from Bethlehem University.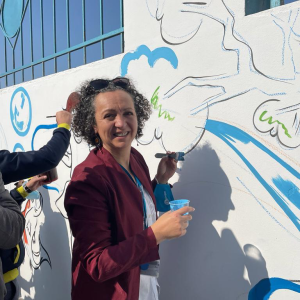 Lucia Elmi
UNICEF
Special Representative
Ms. Elmi is the Special Representative responsible for managing programmes and operations covering humanitarian, development, and normative areas of activity for UNICEF State of Palestine.
Prior to assuming her current responsibilities in August 2020, Lucia served as Representative of UNICEF in Mali from 2017 to 2020 leading the implementation of a large humanitarian and development Country Programme of Cooperation in partnership with the Government and civil society. From 2014 to 2017, Lucia was Representative of UNICEF in Tajikistan. As such, she provided the overall direction for the implementation, monitoring and evaluation of the UNICEF Country Programme of Cooperation. In 2011-2014, she served as Representative to Mauritania leading the UNICEF team and the Country Programme of Cooperation with the Government of Mauritania addressing development, humanitarian and early recovery issues.
From 2009 to 2011, Lucia was the Chief of the Humanitarian Field Support Section, Office of Emergency Programmes with UNICEF New York Headquarters. In this capacity, she was responsible for the formulation of goals, objectives and strategies for the UNICEF Humanitarian Field Support. Prior to this, Lucia has held various positions within UNICEF New York Headquarters, Kosovo, Afghanistan, Indonesia, Lebanon and Amman.
Prior to joining UNICEF, from 1996 to 1998, Lucia served as Head of Office and Project Manager in Tuzla, Bosnia & Herzegovina with the Italian Consortium of Solidarity and later as Area Coordinator for Kosovo region in Pristina. In this capacity, she developed and implemented programmes in Early Childhood Development psychosocial support for the support of refugee and internally displaced persons.
Lucia is a national of Italy. In 1997, she obtained her Master's degree cum laude in Political Science with a diploma in Analysis and Management of International Relations from the University of Bologna, Faculty of Political Sciences in Bologna, Italy. In 1993-1994 she was also a full-time Erasmus student at the School of African and Asian Studies at the University of Sussex in Brighton, United Kingdom.
Mark Connelly started working for the United Nations Mine Action Service in April 2005 as a Regional QA Officer for the UNMAS South Sudan office. Mark has worked within Several Peacekeeping missions including UNFICYP in Cyprus, UNISFA in Abyei including supporting the Joint Border Verification and Monitoring Mission, UNSOS in Mogadishu and UNMISS in South Sudan. Mark has also worked within Entebbe and Nairobi supporting regional training opportunities for UNMAS and as Operations Project Officer (Afghanistan).

Before Mark's long and illustrious career with UNMAS he got his start in bomb disposal work with the British Military first in Northern Ireland and then commanding a team in search and disposal operations on UK mainland and at sea - including North Sea oil rigs, gas platforms and installations. Mark obtained both his qualification in chemical munitions and conventional munitions, and conventional disposal procedures. Following over a decade with the British Military, Mark worked with INGOs (NPA and HI) and commercial companies including European Landmine Solutions, British Aerospace, EOD Tech, and MACC International. He is a graduate of DEODS Military EOD School and has received certifications in both ISO auditing and Six Sigma Quality management systems. Mark is EOD qualified to 8B4 (British Army) and has IMAS Level 3 equivalent and is an accredited IMAS instructor. Mark is also certified as a HSE level 1 commercial diver.

Mark has considerable management and operational experience within a diverse range of counties including Sudan, South Sudan, Ethiopia, Afghanistan, Iraq, Iran, Denmark, and Kosovo. Amongst his travels, Mark has had the pleasure to work closely with the Kosovo Defence Force, American Military, Afghanistan National Police, and the Iranian Ministry of Defence and the African Union HQ in Ethiopia to name but a few.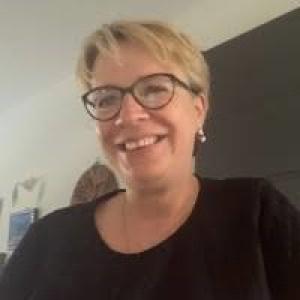 Maryse Guimond
UN Women
Special Representative
Prior to joining UN Women Palestine Country Office as the UN Women Special Representative in August 2018, Ms. Guimond was the SDG Advisor for UN Women Arab States. From January to August 2018, she also served as UN Women Arab States Deputy Regional Director a.i. From 2013 and 2016, Ms Guimond was the Regional Programme Manager of the joint EU-UN Women Spring Forward for Women in the Arab States. Ms. Guimond has over 25 years of experience in development; she has managed regional/country portfolios and programmes. She has held postings in the Middle East and North Africa, the Caribbean and in West Africa. Prior to joining the UN system, she worked for various international development agencies, including Oxfam, Save the Children and Plan International. Her work has focused on gender equality and women's empowerment (political and economic), governance, human rights (women and children rights), and the provision of basic social services (education, protection, and health). She holds a Master's in political science, international relations.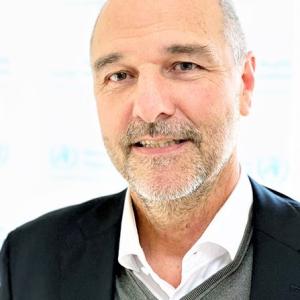 Rik Peeperkorn
WHO
WHO Representative
Dr. Rik Peeperkorn was appointed as the World Health Organization (WHO) representative for occupied Palestinian Territory (oPt) in March 2021. Before being assigned to Jerusalem, Rik was the WHO Representative to Afghanistan (2013- 2021), leading the ONE UN support for Health in the Humanitarian & Development area including COVID-19. A Dutch national, he comes with over 30 years of experience in the field of International Public Health and Diplomacy working in Africa, Asia, and Europe. Dr Rik Peeperkorn received his MD from the University of Amsterdam (1986) and obtained his MPH from Johns Hopkins University-School of Public Health (1992).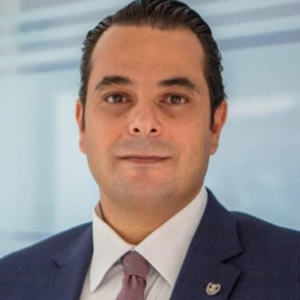 Samer AbdelJaber
WFP
Representative and Country Director, World Food Programme (WFP) Palestine
Mr. Samer AbdelJaber is the Representative and Country Director of the World Food Programme (WFP) in Palestine. He has served over 18 years with WFP, previously as Country Director of WFP in Libya and in a number of assignments all over the world including in Jordan, Iraq, Sudan, Syria, Egypt and Italy, supporting the humanitarian response of some of the world's largest crises.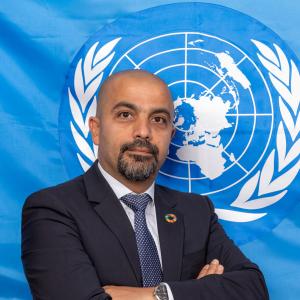 Sami Dimassi
UNEP
UNEP Representative, Regional Director for West Asia Office
With over 20 years of experience in management Mr. Dimassi has extensive experience in multi-lateral and international relations, corporate and policy reform, intergovernmental affairs, strategy design and private sector engagement. Mr. Sami Dimassi joined the UNEP Regional Office for West Asia as Director and Regional Representative in 2017. He held several senior positions in the UN System, such as Senior ICT Advisor, Head of the Innovation Branch, Deputy Director of the Science division, Director of Private Sector Engagement, and Acting Director of Corporate Services all within UNEP. A Lebanese-Canadian national, he holds a bachelor's degree in Information Technology from Ottawa University and a master's in Management from Waterloo University in Canada.