Story
Turning organic peanut butter into a small business in Gaza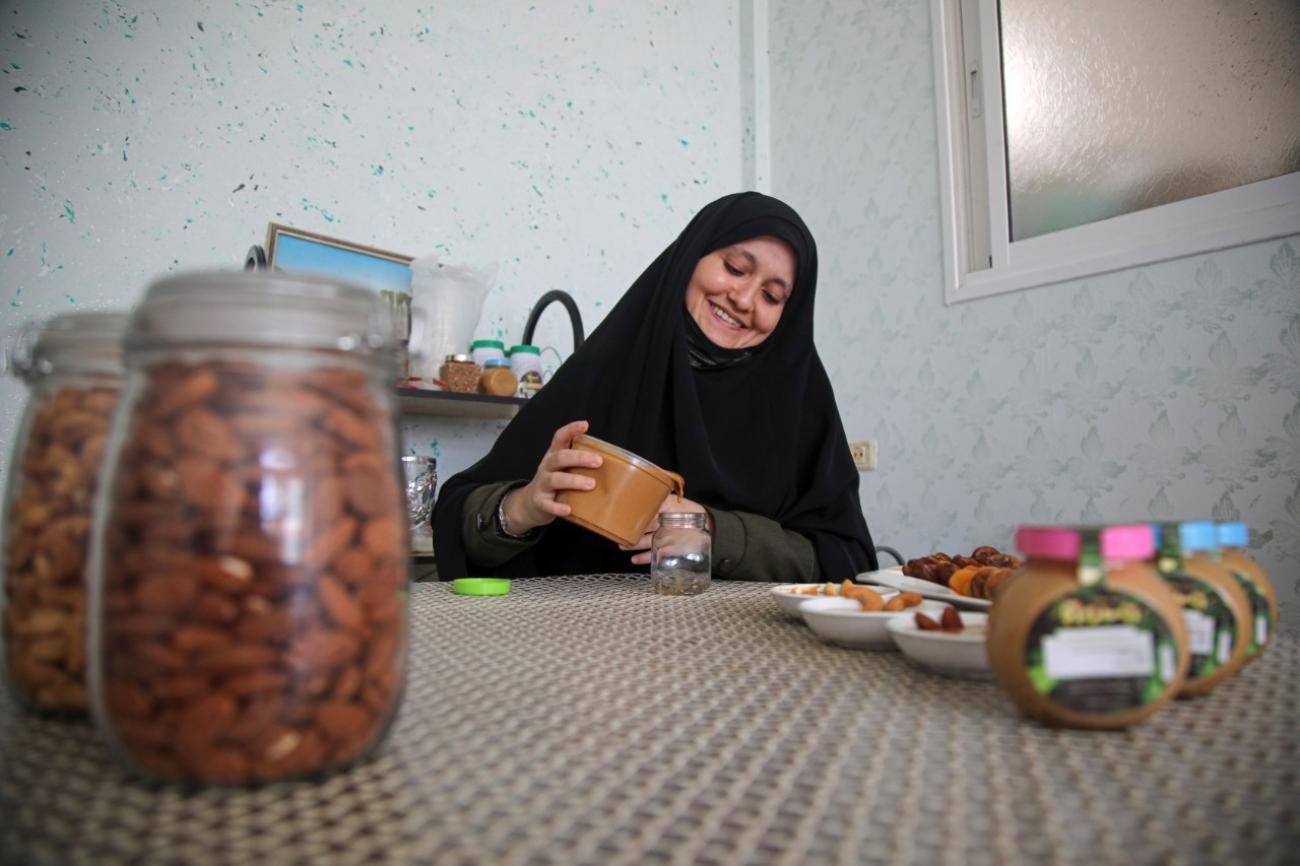 As part of a UNDP project aimed at employing young women in Gaza, Azza starts her own healthy and popular line of nut butters.
On the rooftop of her family house in the Northern Governorate of the Gaza Strip, Azza started a business of her own, to support herself and her family. Graduated in 2017 with an Islamic Studies major, she was not able to find a job in Gaza's labour market. Azza had to think differently. Her love for nature was rooted in her newly established business - Flora.
Azza took her first steps to start the business. She studied the market and received a small grant from a local organization to supply the roof with the equipment needed for her plantation business. "I experimented a lot at the beginning. Some were successful while others were not until I started planting moringa – a plant that is known for its health benefits".
Azza found out about the employment generation project supported by the Government of Japan through UNDP and applied through the Palestinian Federation of Industries. Her small business idea was assessed by a committee and approved for funding. UNDP provided Azza with a grinder, a sesame press, fridge, solar energy system and some raw materials to help her business grow. Flora was established as a business specialized in organic products made up of hydrogenated oils that are sugar, preservatives, and gluten free.
Through hard work, the support of her family, and the training received through the project, Azza has now three production lines: Moringa and Stevia, nut butters and flavoured Palestinian thyme.
"I started with the Moringa and Stevia production and it was successful at that time. My homegrown organic Moringa was in demand because of its health benefits," said Azza. "When studying the market, I noticed that more people are changing their eating habits into healthy ones. I thought it is time for me to contribute to this change and I opened a new line of production - nut butters".
Azza opened the second line of nut butters using the highest quality of raw materials available in the market. "I make sure that I am using the best ingredients to produce peanut, almond, cashew and walnuts sugar-free butters. My clients like my products because they are crafted naturally. Some use them for better nutrition while others for their medicinal properties". Even though Azza's products were tested successfully by the Palestinian Ministry of Health, she always urges her clients to consume them in moderation.
With the success of her second line, Azza was encouraged to expand her business and introduce flavoured thyme to the Gaza market. She was already planting thyme on the rooftop. All that she needed was to work on the flavour.
To increase her brand awareness, Azza enrolled in a marketing course organized through the Japan-funded employment generation project. Now she also sells online through her Instagram page.
"This business gave me financial and personal independence. I was able to earn an income and still do the thing I love the most. I am also thinking of venturing into the oil business as well. One challenge is the closure imposed on the Strip. After the recent hostilities, I lost access to some of the raw materials needed, and this affected the business. I was also thinking of exporting the Moringa seeds to produce Moringa oil. I hope it will be an easy mission considering the difficulties we face in bringing goods into Gaza".
Azza dreams of opening her own breakfast restaurant that serves only healthy products. "I want people to know that these organic products are not only healthy and delicious, but they also reduce consumption and contribute to saving the environment".
Around 60% of youth are unemployed in Gaza, and the participation rate of women in the labour market stands at only 18%.
With support from the Government of Japan, the Employment Generation for Young Gaza Women, worth US$ 3.2 million, provided short-term dignified jobs to 876 young women in both the private and public sectors.
Ten start-ups, targeting 100 young, received technical and vocational training. Forty start-ups were supported through the project with medium and long-term opportunities, benefiting 200 young women.
Overall, the project benefited 1,176 people (82% women) and generated around 37,075 workdays.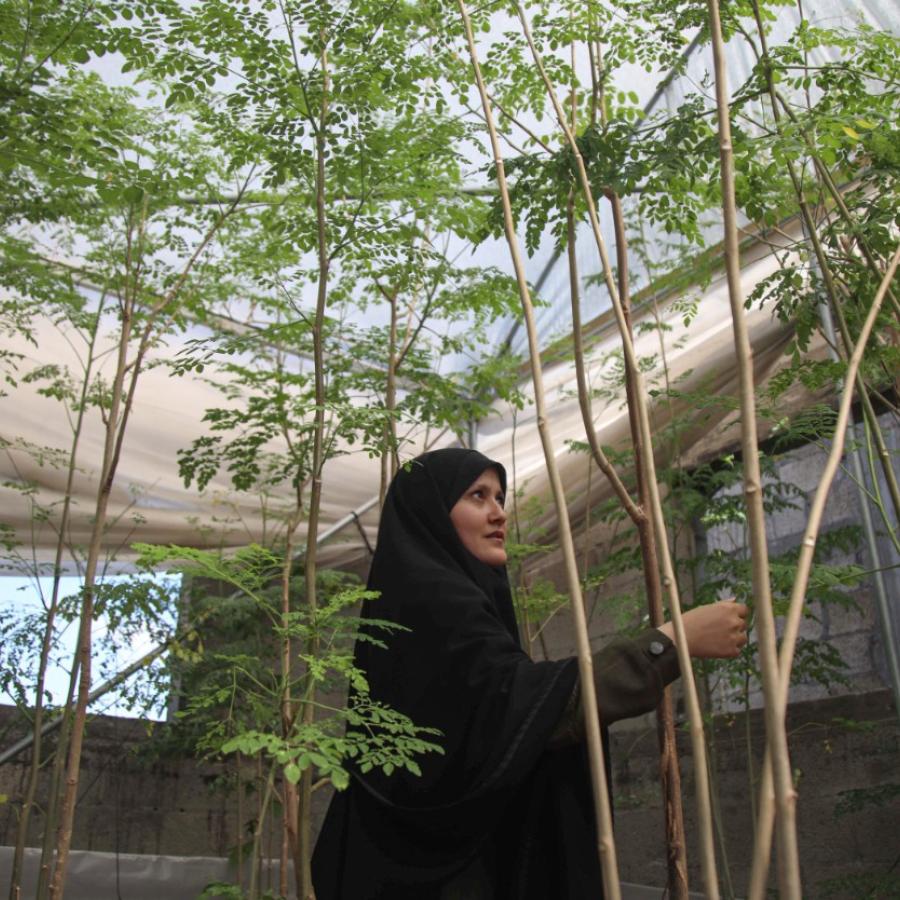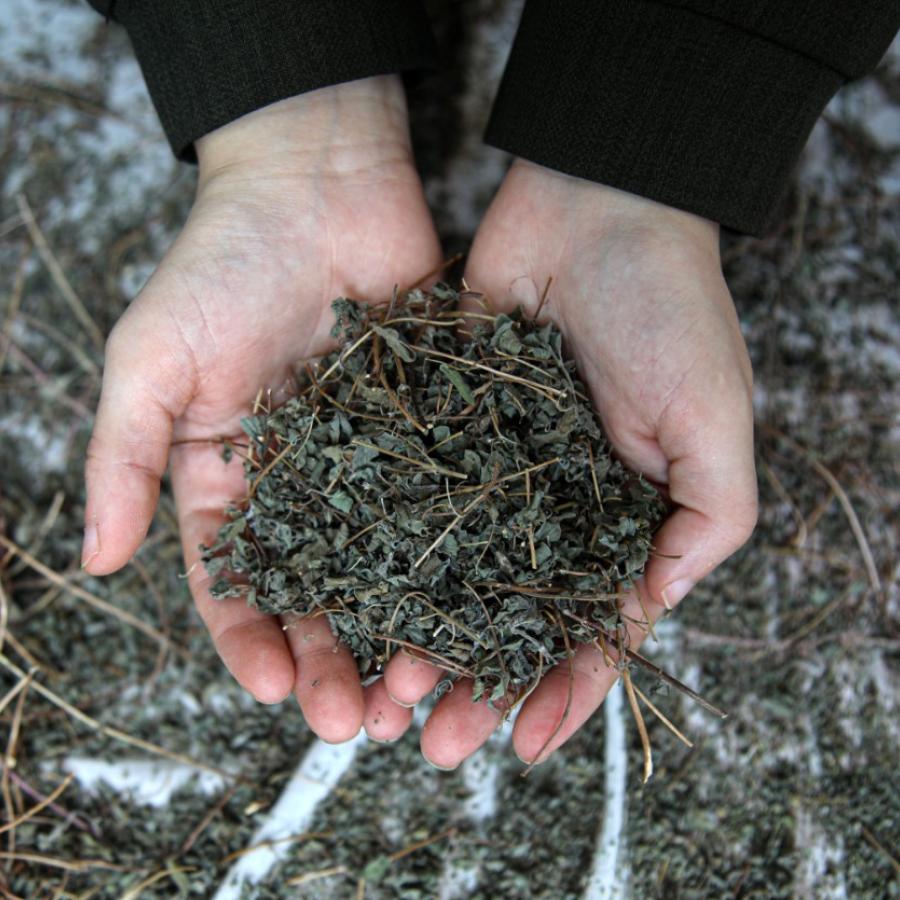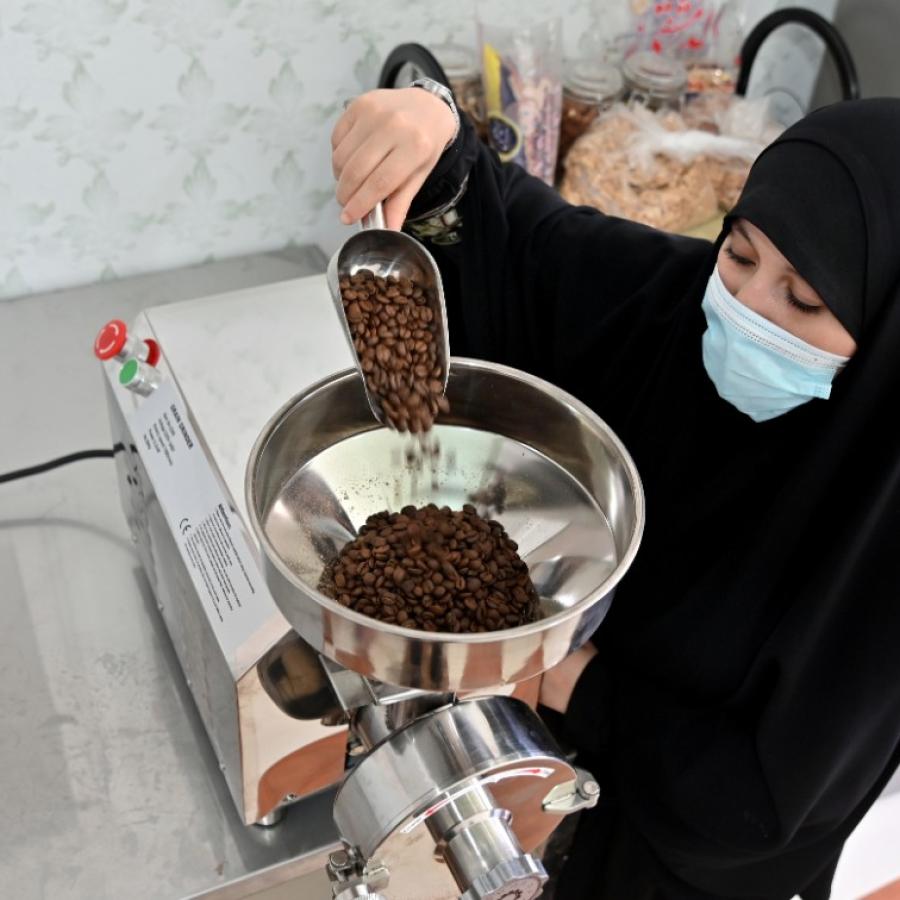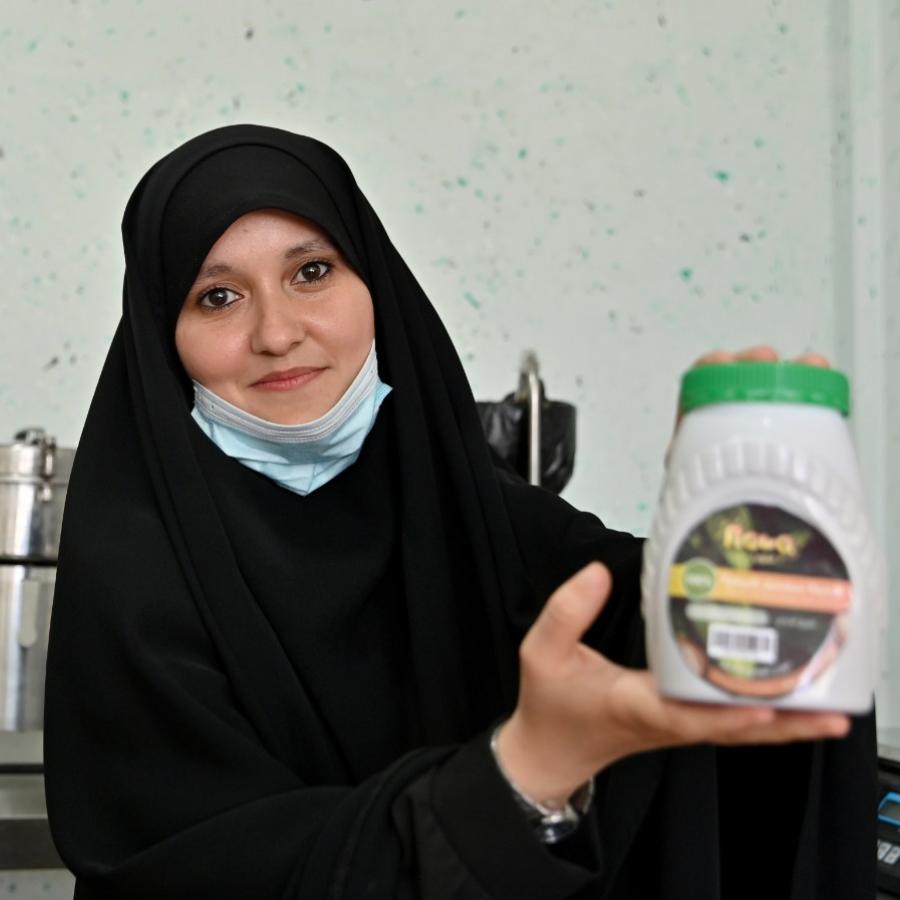 The Employment Generation for Young Gaza Women is a UNDP initiative, supported by the Government of Japan.
UN entities involved in this initiative
UNDP
United Nations Development Programme